EquiLend CIO Ken DeGiglio Appointed 2023 President of Wall Street Technology Association
The Wall Street Technology Association (WSTA®), a not-for-profit organization that provides financial technology and business professionals a forum to learn from and connect with each other, is pleased to announce Ken DeGiglio, Chief Information Officer, EquiLend, as 2023 WSTA President.  He has served on the WSTA Board of Directors since 2017, his most recent position as 1st Vice President.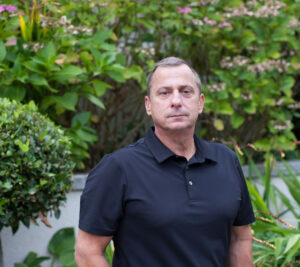 DeGiglio is the chief information officer of EquiLend and a member of the firm's executive team.  As CIO, he is responsible for aligning EquiLend's technology vision with business strategy; integrating company processes with the appropriate technologies; and developing and implementing technology initiatives within the organization.  DeGiglio manages a senior team of IT professionals and works closely with product owners and other internal stakeholders.  His career in financial technology spans more than 30 years at firms including TD Ameritrade, Morgan Stanley, Robertson Stephens, and J.P. Morgan; he also was a founder of Renaissance Trading Technologies.  DeGiglio has a bachelor's degree with high honors in computer science, systems planning and management from the Stevens Institute of Technology.
DeGiglio says: "The WSTA serves an important role in education, networking and driving technological innovation on Wall Street and throughout the financial services industry. I am excited to serve as the organization's president at a critical juncture for our industry, where we see digital transformation accelerating the pace of technological advancement."
The WSTA would like to thank its Board of Directors for volunteering their time, experience, and expertise which allows the organization to continue to serve as a valuable resource for the financial industry.
OFFICERS
President
Ken DeGiglio, Chief Information Officer, EquiLend
1st Vice President
James Kostulias, Managing Director, Integration Management Office, Charles Schwab & Co., Inc.
2nd Vice President
Thomas Doughty, VP-Chief Information Security Officer, Prudential Financial
Treasurer
Curt Andringa, Sr. Director, Business Process, Broadridge Financial Solutions, Inc.
Secretary
Thomas I. Piderit, Vice President, Federal Reserve Bank of New York
DIRECTORS
Ed Andersen, Managing Director, Mobile and Advanced Technology, Morgan Stanley
Jeanne Andreana, Managing Director, Head of Digital Strategy and Products, UBS
Randall Brett, Head of Risk Technology, Schonfeld Strategic Advisors
Raja Chris, Managing Director, Head of Infrastructure, Annaly Capital Management, Inc.
Salvatore Cucchiara, CIO, Head of Wealth Management Technology, Morgan Stanley
Nadira Hardial, Senior Vice President, Head of Corporate Technology, Brown Brothers Harriman
Eileen Kane, Managing Director, Wealth Management Technology, Morgan Stanley
Swamy Kocherlakota, Executive Vice President and CIO, S&P Global
Michael McGrath, Managing Director, JP Morgan Wealth Management
Nick Pinarligil, Head of Infrastructure Strategy, Fidelity Investments
Alec Polnarev, Managing Director – Information Technology, Harvard Management Company
Christopher Reimers, Managing Director, Global Technology, Bank of America
EXECUTIVE DIRECTORS
Phyllis Lampell, Executive Director, WSTA
Jo Ann Cooper, Executive Director, WSTA
About the Wall Street Technology Association (WSTA)
The WSTA facilitates virtual and in-person educational and networking events where members meet and exchange ideas and best practices that assist them in effectively capitalizing on technology advances in areas such as Cybersecurity, Analytics, Artificial Intelligence (AI), Mobility, Wireless, Machine Learning (ML), Data, Cloud, Agile, Digital, Architecture, etc. and dealing with financial industry business challenges. Founded in 1967, the WSTA is a not-for-profit association with a long history of evolving to meet the needs of its members.
The WSTA hosts seminars, roundtables, panel discussions, and social events. These events offer many opportunities to learn about leading technologies, as well as network and share information with industry colleagues. The WSTA's educational TechTrends provides additional content and information about the WSTA and industry-related activities. The website is a dynamic resource providing access to additional resources including webinars, white papers, videos, and information about other industry events.
EquiLend is a global financial technology, data and analytics firm offering Trading, Post-Trade, Data & Analytics, RegTech and Platform Solutions for the securities finance industry. EquiLend has offices in New York, New Jersey, Boston, Toronto, London, Dublin, India, Hong Kong and Tokyo and is regulated in jurisdictions around the globe.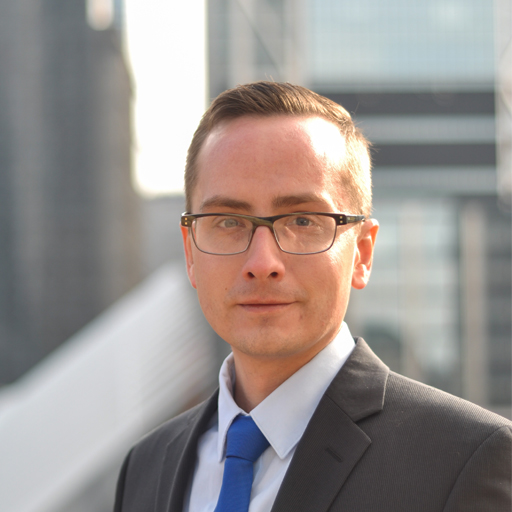 For more information, please contact: