The new EquiLend Returns UI, housed within the Risk Resolution Suite, is a complete workflow tool dedicated to initiating, tracking and simplifying clients' Return notifications and bookings.
BENEFITS OF NEW RETURNS UI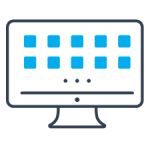 The new EquiLend Returns UI complements EquiLend's powerful return notifications and processing platform functionality.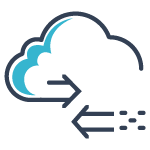 EquiLend's automated Returns solution provides an efficient, automated way for borrowers and lenders to send and receive return notifications.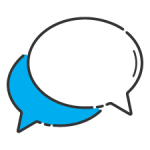 Housed within the brand-new Risk Resolution Suite, the fully remastered EquiLend automated Returns UI offers all users a consistent view into the latest status of returns messages between the borrower and lender.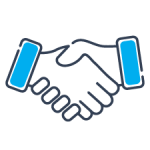 The application is designed to facilitate greater collaboration between both parties to manage the returns process and to quickly identify and resolve returns issues.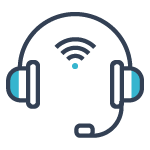 Boasting robust workflow capabilities, EquiLend's automated Returns solution enables teams to hand-off tasks throughout the return lifecycle for seamless returns management and clear risk resolution.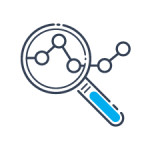 Front Office can instantly view key return status / exceptions for high-value trades to minimize the impact of over-borrowing.
Ensure T+1 Readiness with EquiLend
Summary Ribbon
The summary ribbon offers clients immediate insight into the statuses of all returns initiated for that business date. The summary ribbon also acts as a quick filter button allowing clients to instantly focus on the key return statuses.

Customizable Returns Management Grid
The customizable Returns Management Grid offers clients a platform to track and manage all their returns processed via EquiLend. Every column on the new Return UI is Filterable, Searchable and Sortable, allowing clients complete flexibility when viewing returns on the platform. The Customizable Returns Management Grid references data from NGT and DataLend, providing clients full insight into returns.
Global Settings
The Global Returns Settings screen allows users to define the returns that are visible within the main grid. For example, if a user is interested solely in returns in France, Germany and Spain, the user can customize via the Global Returns Settings screen to only see returns for those markets.
Position Summary
The position summary view on the new Returns UI pulls in data from a client's real-time data files and Unified Comparison to show the latest contract data and key break exceptions linked to the return. The position summary view also offers a quick link directly to the contract in Unified Comparison if clients want further detail. The position summary view also displays all the return bookings both sides have booked on that contract, providing key insight to clients on potential reasons why returns have been rejected.