The EquiLend SFTR Solution
Ensure regulatory compliance for your Securities Financing Transactions Regulation (SFTR) reporting obligations with EquiLend's flexible SFTR solutions. EquiLend's 20 years of expertise in securities finance industry technology enables us to offer SFTR solutions designed and tailored specifically to support our clients with their SFTR reporting.
EquiLend operates NGT, the securities finance industry's most active trading platform, and a full suite of widely used post-trade comparison services, including the flagship Unified Comparison tool. This makes EquiLend ideally placed to offer a point-of-trade solution to support firms trading either principal to principal or principal to agency.
EquiLend and MarketAxess have additionally teamed up to offer a full STP solution from point of trade straight through to the trade repository of a client's choice, allowing firms to obtain a pre-repository match, ensure accurate reporting and efficient exception management processing.
Not all firms are alike, and SFTR solutions are most certainly not one-size-fits-all. Depending on your firm's needs, we offer a stand-alone solution and an STP option through our partnership with MarketAxess.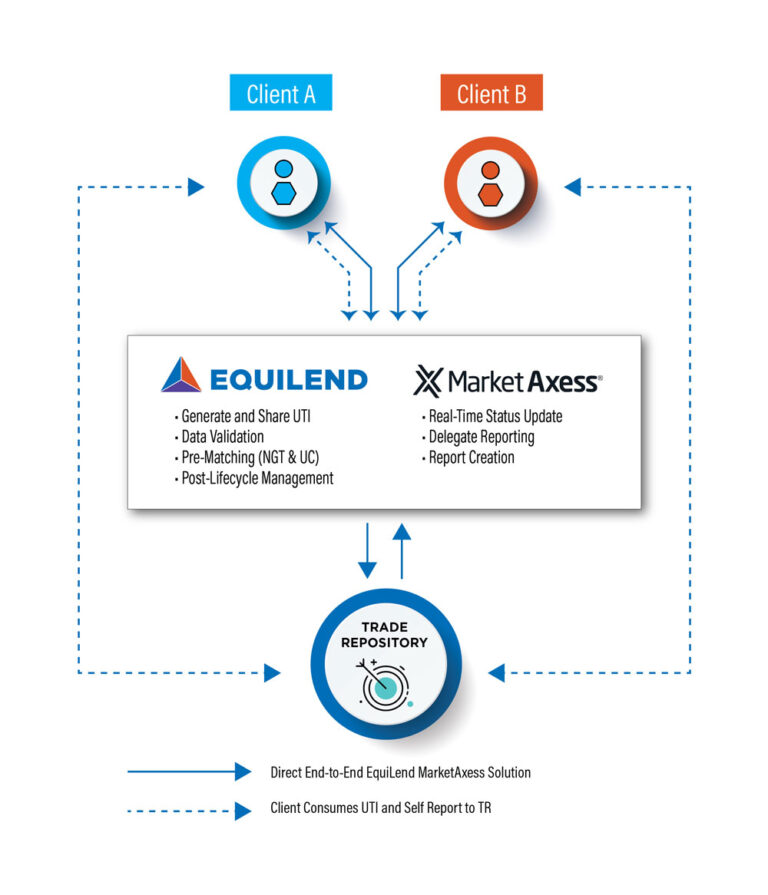 SFTR applies to securities financing transactions (SFTs) made with European entities. As a measure to increase transparency in SFTs, the regulation requires all firms subject to SFTR to report a range of matched, verified fields to a trade repository from which the regulator can access and analyze this data.
The SFTR reporting requirement went live July 13, 2020, for banks, broker-dealers, exchanges and CCPs, with buy-side firms required to begin reporting in October 2020.