Ready, Steady, Go: How EquiLend Is Delivering on SFTR
As we close in on Phase 1 Go Live for SFTR, it is time to take stock of industry preparations for perhaps the most significant change the securities financing industry has ever seen.  But what side effects will be experienced as these changes bed in?
Amongst industry participants and representative bodies alike, the past two months have been marked by a frenzy of activity—a combination of cross-product project teams beginning to mobilize in earnest and the efforts invested by industry bodies and their members in preparing responses for the ESMA consultation process.
At EquiLend, we have ramped up the resourcing of our on-boarding team, while our project team has focused on delivering a steady stream of modular functionality to support client regulatory reporting requirements. Throughout 2019, our focus has been on providing upgraded functionality to our clients, and this had led a number of changes in what we offer and how we offer it.
OUR EARLY FOCUS was on changes to the NGT protocol to support UTI generation and sharing. In order to deliver this in a manner that did not impact existing flows, we developed a process for incorporating optionality in our deployment, thus allowing all of our members to proceed at their own pace. At EquiLend, we firmly believe that a point-of-trade solution is the optimal answer to the challenges posed by SFTR, and we have designed an approach that allows clients to optimize settlement costs while disclosing underlying client IDs across NGT. This can also be seen as a stepping-stone to a full RWA-sensitive trading model, a concept that has been a focus for many clients as the drive to reduce balance sheet pressure and reduce costs continues.
Our solution is designed to be multi-product and cover all reportable transactions, so as well as capturing data at point of trade, our OneFile post-trade data delivery process and our newly enhanced Unified Comparison service have been expanded to include the full set of SFTR data points, thus ensuring all your trading—be it on or off venue—can be captured and reported in a timely and accurate manner.
In parallel, we also worked with the agent lender community to design a process that operates alongside (and may one day replace) existing ALD data feeds. We have been in continual contact with other infrastructure hubs to facilitate seamless data transfer mechanisms between tri-party agents, CCPs and underlying clients. This build-out to a selection of other service providers has dovetailed with our increased focus on collateral data (EquiLend Exposure and Collateral Trading) and a continuing expansion into product lines beyond the traditional securities lending model.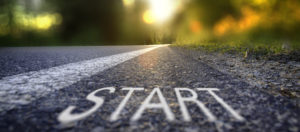 OUR LATEST RELEASE saw the first phase of updates to the user interface screens in our Post-Trade Suite, most notably the changes to Unified Comparison to add SFTR-required fields, and to change the nature of our user experience to add (again with optionality) a level of granularity down to the beneficial owner level.
While required for SFTR, these changes have implications and impacts in areas such as ALD, CSDR and returns processing. As the levels of transparency increase, clients are beginning to focus on future-state operating models, supported by our Client Services team, on-boarding experts and post-trade product specialists. We continue to work with our client base to provide innovative solutions to the challenge of data aggregation from multiple in-house systems and focus on driving up straight-through processing rates through increased automation and machine learning.
With the SFTR deadline looming, clients are focused on meeting reporting requirements, and therefore may not be ready to deploy all of these solutions to their full effect today. EquiLend's SFTR build has been designed to facilitate the deployment of functionality in a modular, flexible manner, which allows client firms to build out at their own pace. This in turn means EquiLend is poised and ready to meet changing client needs and offer efficiency, transparency and control across an ever-expanding suite of industry-leading products and services.
Click here to learn more about our SFTR solution, or email the team at SFTR@equilend.com.